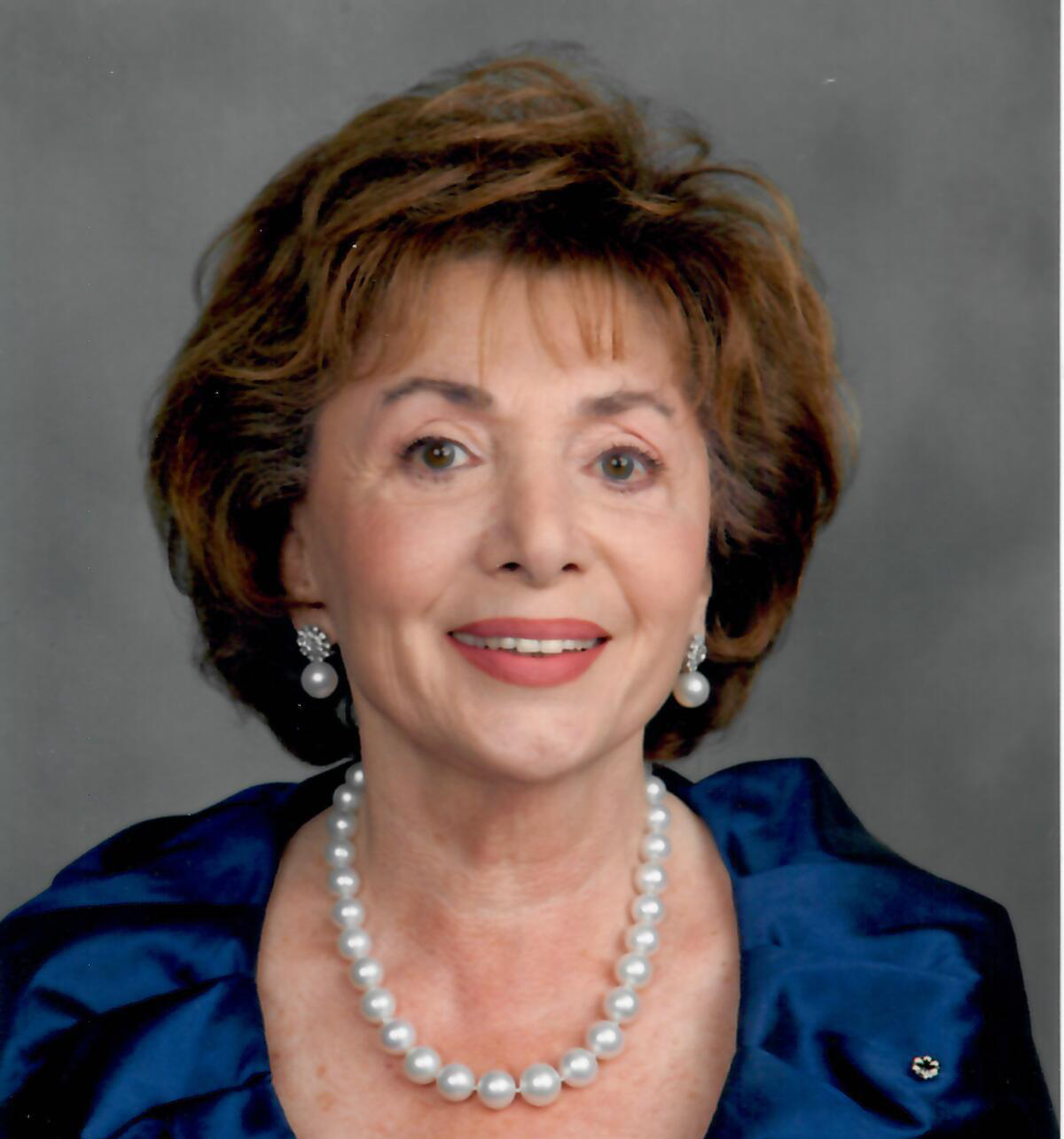 Honouring Chai Life Award Recipient
Barbara Seal C.M
National President, Canadian Friends of Tel Aviv University
Recipient of the Order of Canada
Recipient of Honourary Degree from Tel Aviv University
Canadian Citizenship Court Judge (retired)
Recipient of Natioinal Assembly Award
Recipient of the Golda Meir Award
Former City Councillor, Town of Hampstead
Judge Barbara Seal C.M. enjoys a distinguished career in public and community spheres. She has worked tirelessly on behalf of countless worthy causes ranging from the Arts to cancer research.
Barbara is a former municipal councillor for the City of Hampstead and was responsible for introducing innovative policies and programs. She has sat on the Board of Directors of Place des Arts, the Arts Council of the Montreal Urban Community, Théâtre Espace Go and the National Forum on climate change. She was Vice-President in charge of the Canada Day Celebrations for Québec, and Québec President for the Canada Day Poster Challenge. She presently sits on the Board of the National Arts Centre (Ottawa), the Segal Centre for Performing Arts, the Advisory Board at the McGill School of Continuing Studies, for the Governors of Tel Aviv University, and as National President of Canadian Friends of Tel Aviv University.
Barbara Seal has been widely recognized in Canada for her outstanding contributions in helping to make our world a better one and has been honoured with numerous awards. Among these are the Golda Meir Award, Grande Dame of Montreal, the Jerusalem 3000 Medal, Canadian Parks and Recreational Association Award, and the Canadian Cancer Society Award. In addition, she holds the distinction of having been chosen as one of 125 Canadian volunteers to receive the Governor General's Special Edition Plaque, as well as the Commemorative Medal for the 125th Anniversary of Canadian Confederation and the Queen's Golden Jubilee Medal. The University has bestowed upon her its President's Medal and an Honorary Doctorate.
She is the recipient of the Médaille des Arts et Métiers from the Carrefour des Communautés du Québec, for her outstanding work as a citizenship judge and her devotion to community and intercultural rapprochement.
In recognition of her outstanding contribution to Canada in 1993, Judge Barbara Seal was awarded Canada's highest honour, the Order of Canada.
She was appointed a Citizenship Judge in 1997 and served in this capacity for 12 years across Canada and particularly in the Montreal area. She continues to devote much time and effort in visiting schools, communities and municipalities promoting Canadian citizenship. She acted as interim chief Judge of the Court of Citizenship of Canada and, though now retired, she still conducts major citizenship ceremonies. She maintains a scholarship fund which assists students at Tel Aviv University. In 2013, a research floor was named for her and her husband at the Tel Aviv Law Faculty.
The Seminary along with Barbara Seal are proud to establish the Barbara Seal Scholarship Program, made possible by the generosity and vision of friends and supporters of Gala 2017.